Soy Fernanda Fuschino, un ser creativo al cual le gusta expresarse a través de la pintura, el bordado, la ilustración, la moda y la escritura. Mis obras son pulsaciones de alegría que mezclan el arte del bordado con la pintura, por eso digo que hago "alta pintura" porque dan la sensación de estar viendo una pieza de "Alta-Costura".
Mis obras son como las personas, tienen un mundo exterior que todos pueden mirar: los colores, brillos, lentejuelas, pinceladas... y un mundo interior, la cara posterior del lienzo, donde se aprecian las puntadas, los nudos, los remaches que las hacen una mejor versión.
Creo en el amor y en su poder que todo lo puede. Todo lo que verás aquí es producto del amor que siento hacia mi trabajo. No vendo pinturas, vendo los sentimientos de amor, alegría y esperanza que se ven plasmados en mis obras.
Gracias por estar aquí!
I LOVE YOU!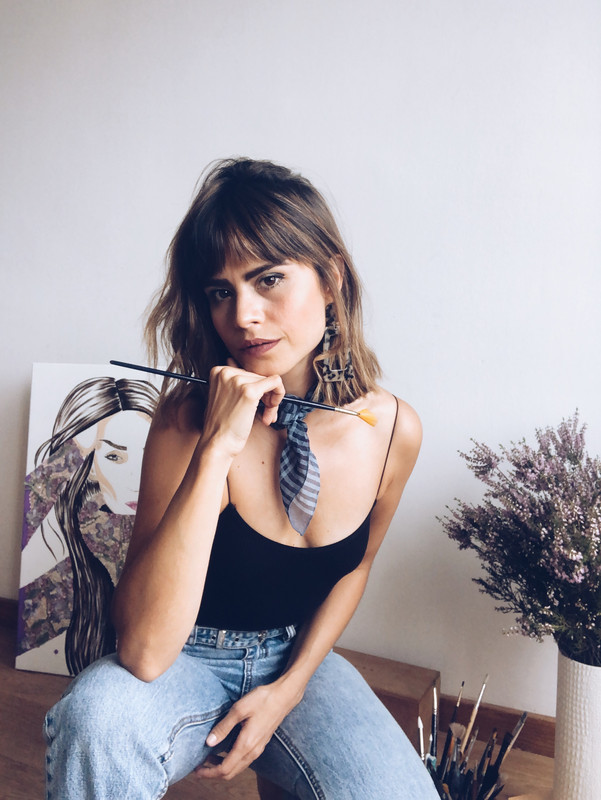 I am Fernanda Fuschino, a creative being who likes to express through painting, embroidery, illustration, fashion and writing. My works are pulsations of joy that mix the art of embroidery with painting, that's why I say that I do "high painting" because they give the feeling of seeing a piece of "Haute Couture".

My works are like people, they have an outside world that everyone can look at: colors, glitters, sequins, brush strokes ... and an inner world, the back side of the canvas, where the stitches, knots, rivets are appreciated. They make them a better version.
I believe in the power of love. Everything you will see here is the product of the love I feel towards my work. I do not sell paintings, I sell the feelings of love, joy and hope that are reflected in my works.
Thanks for being here!
I LOVE YOU!